Rebel Reel Cine Club redefine immersive theatre experience by pushing the boundaries of what's expected.  
London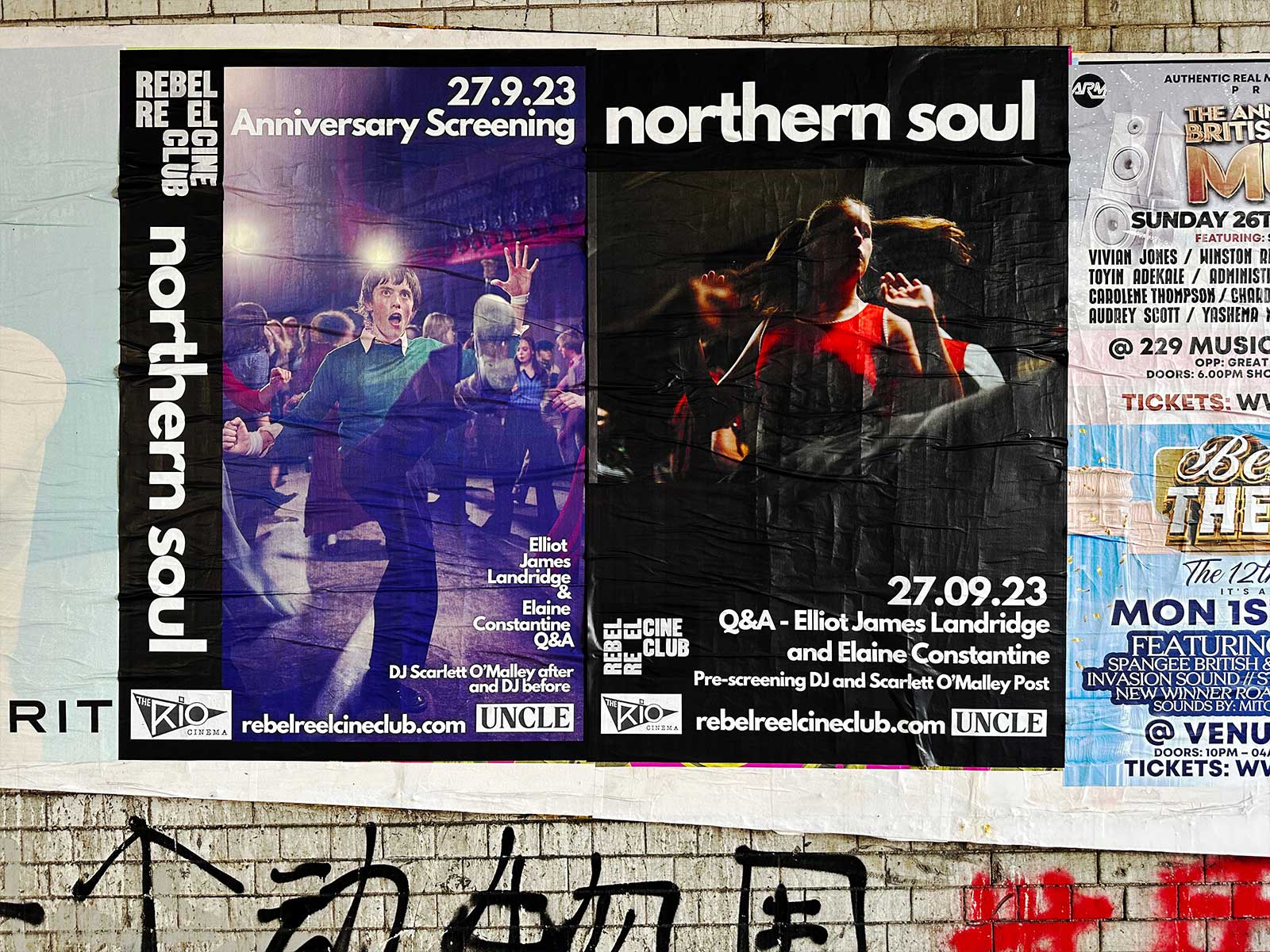 UNCLE have partnered with Rebel Reel Cine Club ahead of the showing 'Northern Soul', the first feature film from director Elaine Constantine. The screening will be followed by a talk with Elaine and stars Josh Whitehouse and Elliot James Landridge the latter of which made his debut in the film. We covered London with the event's poster to give some visibility to the cine club and its continually refreshing output.  
Founder Chris McGill started Rebel Reel Cine Club in order to shed light on projects that are forward thinking and challenge the norm. His intention was to ignite the imaginations of those who witness his offerings. He curates lineups based on his own ability to be tapped into culture and in being, so he is perfectly placed to select films that defy convention. His selections range from "Cult Classics, ArtHouse Independent, Oddball Comedies, Forgotten Gems, Obscure Documentaries and Life On Film".
The film itself is a decade old and the screening celebrates the anniversary of the release whilst adding new context. McGill says his events are "as much a social club as it is a screening" and it's this tone that sets his events apart. Director Constantine herself is "known for her unrivalled ability to capture the familiar rituals, kinetic energy and sheer magic of British youth" and this film promises to deliver on these themes and capture Northern Soul whilst doing so.
You can catch the film, Q&A and following DJs on the 27th September at the Rio Cinema in Kensington. For more information on upcoming and past pop up screening visit their website.