Design Can want creative workplaces to reflect the world around them.  
London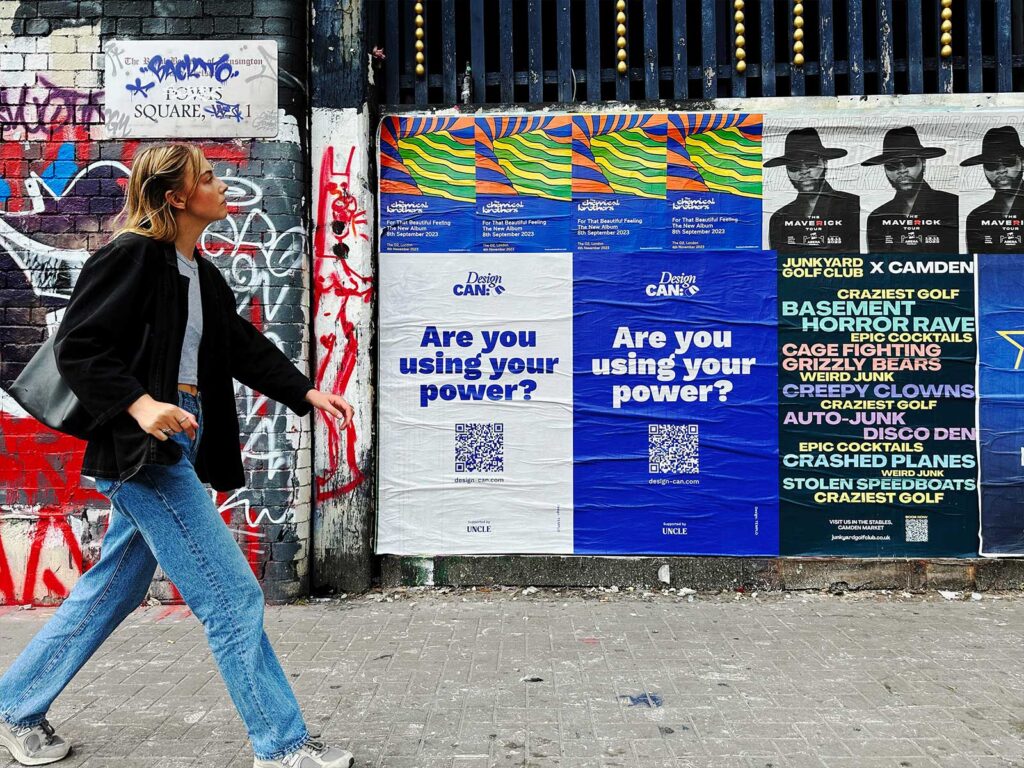 UNCLE have partnered with Design Can on their new equity campaign that used powerhouse slogan 'Are You Using Your Power?' to make a mark on the streets of London. The campaign is taking place during the London Design Festival, with the blue and white checkerboard posters making a point to stand against inequality in the workplace especially amongst creative industries.
The campaign encourages people to think about their own power and how this can be used for good when you take up the opportunity. It was prompted by a recent survey undertaken by Design Can that revealed institutions have a 'crisis of leadership' on their hands. Many expressed that nothing has changed in terms of who holds top roles in their communities since 2019. The intention behind the campaign is to make companies reflect the world around them in terms of race, gender, disability, class, and age.
The artwork refers to the fact that no matter where you sit in your workplace you can still influence those around you to continue to make more inclusive choices, something that should be the norm. Use your power because you can…Design Can. The slogan is proactive, and it needs to be – a call to action needs to be in order to touch the sector as a whole.
Founder of Design Can Sabine Zeletter reinforced the positive change that they've been making since their creation –
"Since launching in 2019, Design Can has worked with individuals and institutions across the creative sector. It was founded to support people to live up to the values they claimed to hold. Now, we're calling on everyone who wants to see an inclusive sector make some noise. The time for change is now."
UNCLE put up over 400 sites across the city of London, grouping them within design hotspots to ensure the delivery was as impactful as possible and show solidarity with its messaging.