Radical fashion designer Charles Jeffery launches AW21 collection on London streets
London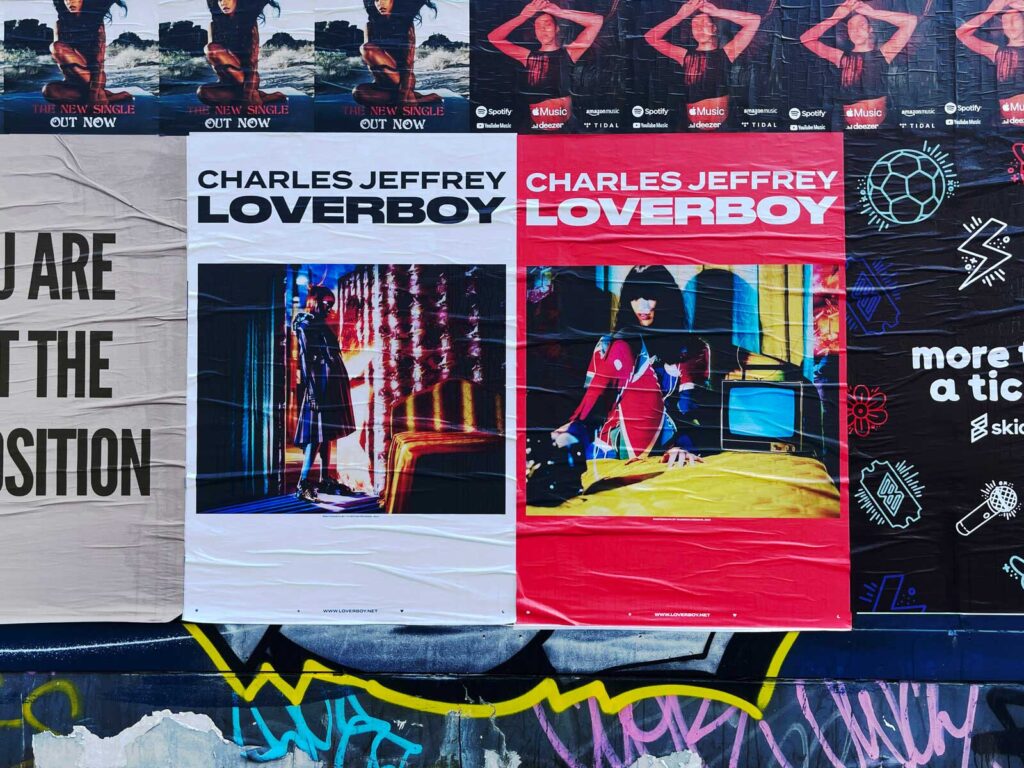 The upcoming AW21 collection for Charles Jeffrey's brand, LOVERBOY, reflects on why it's important to acknowledge the bad times as well as the good.
Ceremoniously dubbed "the ringleader of London's next generation of club kids," by Dazed, Jeffrey's LOVERBOY was born as a cult club night, morphed over the years into something more without ever losing that subversive, collective spirit.
To celebrate his AW21, Gloom collection, we collaborated with the designer to flypost the streets of London with bright red and white posters of striking models wearing his gender neutral, punk-inflected pieces. Inspired by Jeffrey's home, the collection radically uproots tradition, riffing on tartan and knitwear, tearing up the rulebook to create unique kilts, jumpsuits and other garments that feel fresh yet familiar. A new uniform for an uncanny Glaswegian autumn.
Shot by iconic fashion photographer Thurstan Redding, the images will stop even the busiest passerby with "the brightest gloom around." Gloom is almost an indefinable mood, but as Jeffrey puts it, "Gloom speaks to the moment in which we find ourselves, for how could we do it otherwise? Teetering on the edge of something new and gazing into the unknown." The shots show models lounging on beds and couches, as Jeffrey says they are, "stuck in their own melancholy, dreaming of celestial bodies in their teenage bedrooms."
The depth of the photographs and garms captures the ethos of LOVERBOY's Gloom, offering a texture that needs to be seen IRL to be understood.