With Nuart, we made art truly accessible
Aberdeen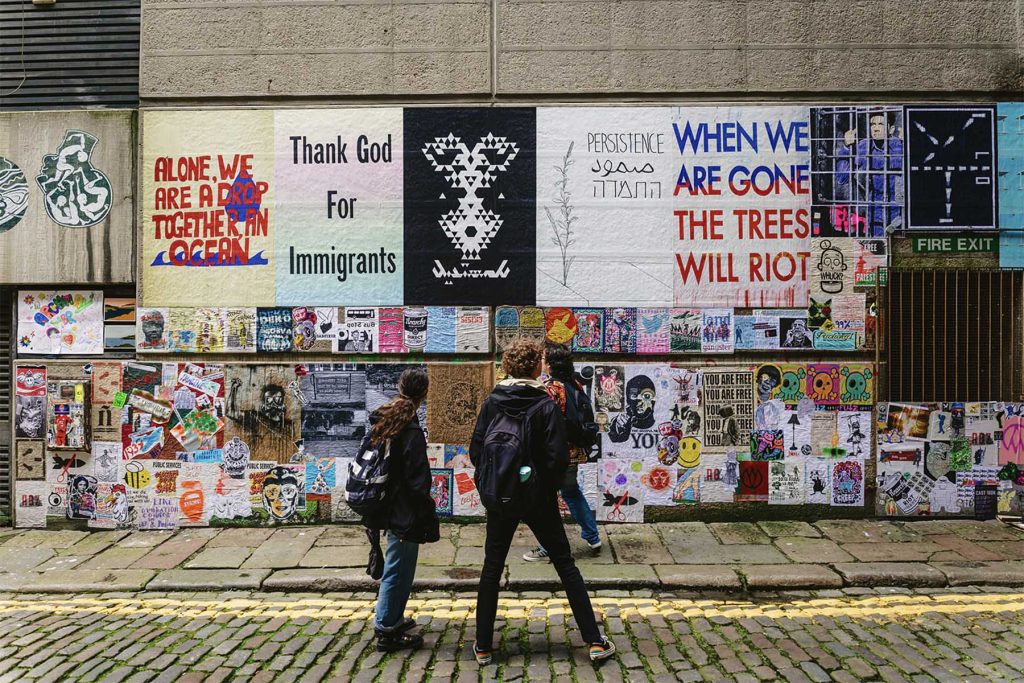 In Aberdeen, we helped to curate the biggest flyposter wall ever.
In the intermittent absence of IRL galleries and shows over the last 18 months, we have persevered bringing art to the people in the streets. In August this year, we collabed with Nuart in Aberdeen for STUCK UP, a campaign to put creativity right slap bang in the middle of the city. Curating submissions from across the globe including by artists like Benjamin Irritant, Jeremy Deller and Aida Wilde, Nuart filled the gaping hole left by those shut up galleries.
For STUCK UP, we created the biggest paste-up wall in the world with 1500ft of vibrant, playful, and political art. The often text-based pieces spread important messages to the city like "WHEN WE ARE GONE, THE TREES WILL RIOT", "Alone, we are a drop. Together, we are an ocean" and "Thank God For Immigrants." These key reminders of our humanity and our responsibility to the earth and the human ecosystem we live in deserved to be front and centre on our streets, making art truly accessible. It wasn't only established artists who could contribute, either – students and other residents of the area collaborated to spread messages that reflected the challenges they've faced over the last 18 months, giving everyone something to look to.