Documentary details Nan Goldin's artistic and social legacy centred around the opioid crisis. 
London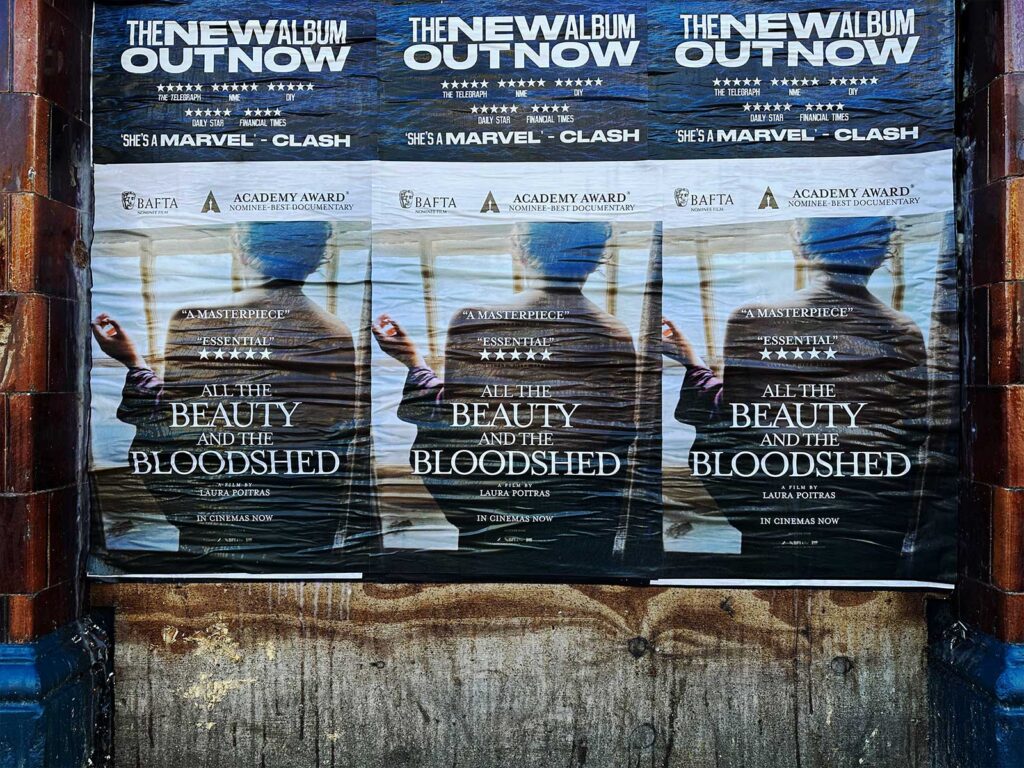 UNCLE have partnered with film company Altitude and PR Agency Margaret for 'All the Beauty and the Bloodshed' – the latest offering from Academy Award winner Laura Poitras detailing the esteemed life and work of Nan Goldin and her significant activism. Integrated with rare footage and Goldin's progressive photographic catalogue comes a deeply emotional story of her fight with the Sackler family, intending to hold them accountable for the overdose crisis.
The contentious issues surrounding the big pharma rhetoric need no introduction thanks to the growing number of corruption allegations that seem to plague the sector. Movements continue to be led against these apparent conspiracies, with Nan Goldin being a prominent spearhead. Goldin took a risk to forever impact her own legacy by taking on Sackler – having been told that her involvement would probably result in her career imploding.
The brevity of life is explored through the film's narrative depicts the travesty of the opioid epidemic and the companies that are able to make billions from the industry. Poitras expertly weaves the story of Goldin into the fabric of the documentary giving the crisis grounding thanks to a personal connection to the cause.
Goldin's artistic history is riddled with rawness, never shying from depicting harsh truth. Her famed projects 'The Ballad of Sexual Dependency' and 'Witnesses: Against Our Vanishing' have legendary status on their own right and now also appear in the film. The documentary details the various creatively driven protests taken against the family that culminates in one of the most riveting social issues of our time.
The fallacy that a monetized industry is concerned about anything other than profit first is dissected in the piece, hoping to shed the light and influence the masses trust in these organisations. 'All the Beauty and the Bloodshed' received the Golden Lion for Best Film at the Venice Film Festival, as well as securing five-star reviews from The Telegraph, The Sunday Times, Metro and Empire and an Academy Award nomination. UNCLE pasted posters over London to bring eyes to the worthy cause.