UK Black Pride to shed light on the UK Black Trans community.  
London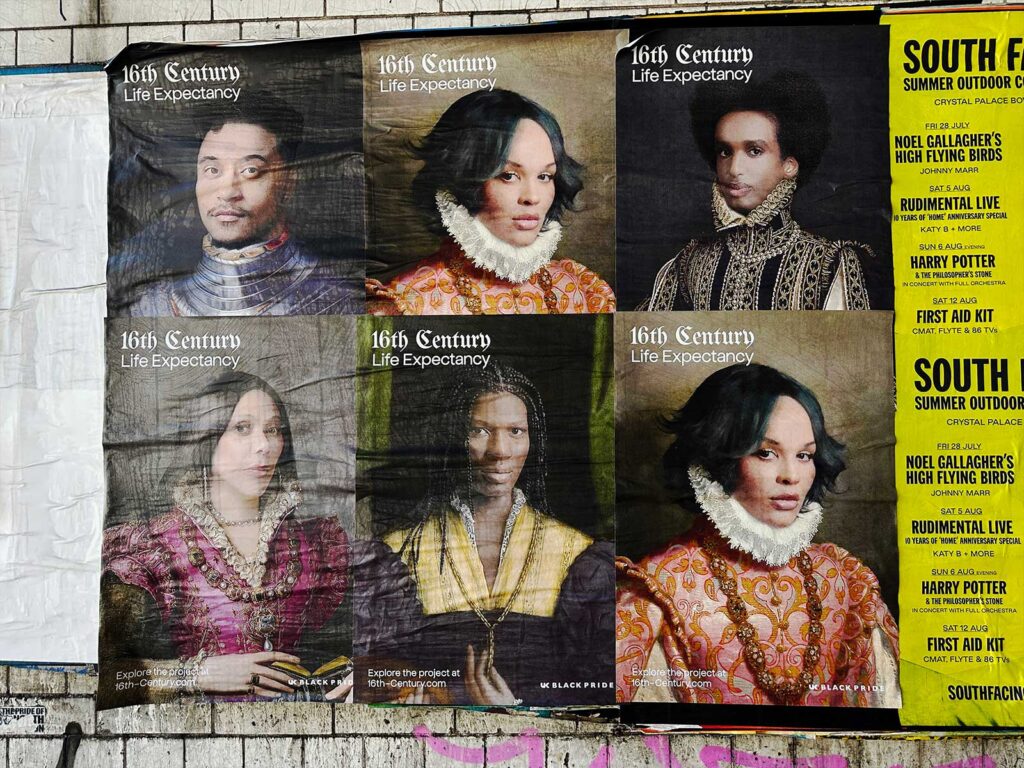 UNCLE didn't think twice when asked to collaborate with agency McCann London and their partners UK Black Pride a project that 'unearths the dangers of misinformation about the UK Black Trans community'. The campaign has seen London covered in Renaissance style portraiture of five key figures from the Black trans community to raise awareness of the issues they face.
UK Black Pride are the world's largest volunteer-led organisation that champion people of colour within the LGBTQIA+ community. The charity has launched a campaign called '16th Century Life Expectancy' which quite strikingly compares the life expectancy of Black Trans women with the average life expectancy of people in the 1500s – both of which are 35 years old. Though the shocking statistic is real, it has often been used as a fear mongering tool against an already vulnerable group.
The artwork itself depicts Talulah Eve, Amani Cosmo, Ebun Sodipo, Mzz Kimberley, and Rico Jacob Chace as paintings from the 16th century with the aim of intriguing the streets and sparking a conversation. In modern day society trans rights are – perplexingly – a contentious issue that is rife with prejudice and harmful views, those of which are often built upon a foundation of misinformation. Onlookers are guided to 16th-Century.com a place where you can not only support the cause but learn about the historical context of the issue.
Ben Conway, a Creative at McCann London talks of the importance of the campaign –
"The trans and non-binary community is under attack in the UK. They're looking for allies in all directions, and as creatives in the ad industry, we should harness ideas and creativity to face the vitriolic hate and discrimination they are receiving. We couldn't be happier to collaborate with UK Black Pride to deliver this landmark campaign, to celebrate and platform the stories, beauty and legitimacy of our wonderful cast of trans and non-binary women of colour. They deserve to be heard, understood, listened to, reflected on and actioned against."
UNCLE flyposted the campaign and its teaser across London for the entirety of Pride month June to ensure maximum visibility for a cause that can genuinely mean life or death.