Give Her Space street campaign takes the pressure off women
London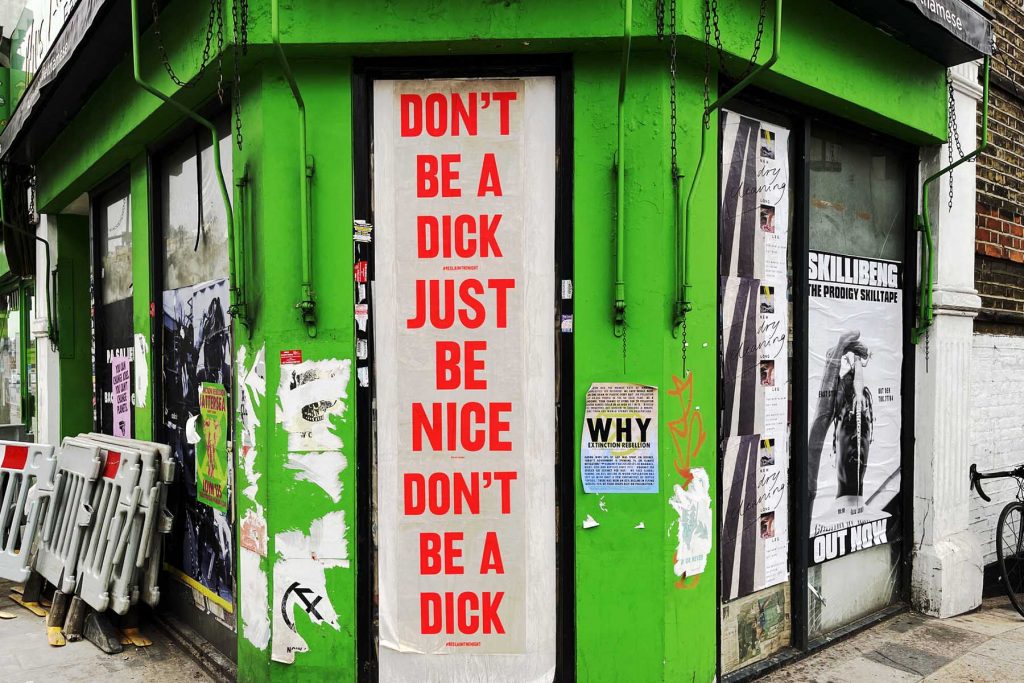 A collab with Real Hackney Dave puts the onus for women's safety where it belongs.
While the city streets can be a source of inspiration, for many others, especially women, they can be a breeding ground for fear. With gendered violence dominating the news this year, women have felt increasingly unsafe walking the streets, and the onus is often put on them to avoid terrifying outcomes. This series Give Her Space, in collaboration with printmaker extraordinaire Real Hackney Dave, has an important mission statement of "Brightening the streets with simple ways men can show up for women against sexual harassment."
Give Her Space launched in early 2021 in an effort to combat the narrative around street harassment and to help women to feel less at risk when out and about, particularly at night. Real Hackney Dave, known for his tongue-in-cheek text-based pieces, seemed like a natural fit to keep the project's message concise yet unforgettable.
We wanted to get this important message, "Just be nice, give her space", onto the streets, prompting men to step up and find ways to make women feel less scared. With stats that show 97% of women have been sexually harassed, these bold, red, simple yet effective texts all over the UK were intended to serve as a reminder to everyone and take the pressure off women for a change.